Your Chimney Sweep recommends that you
Season and dry store your fire wood in a log store.
Built on site by your chimney sweep to fit your requirements from pressure treated sawn timber.
Built solidly with 150x25mm and 100x25mm slated sides, 32x145mm slated floor, feather edge roof all sat on 100x50mm runners to allow maximum air flow all around.
Phone or email for more information/prices
Wood should be dry stored in a sunny windy posistion and the moisture level should be reduced to a max level of 20%

your chimney sweep can advise you more on this
example of a large store built to hold almost 4cu meters (has been painted with ronseal shed life)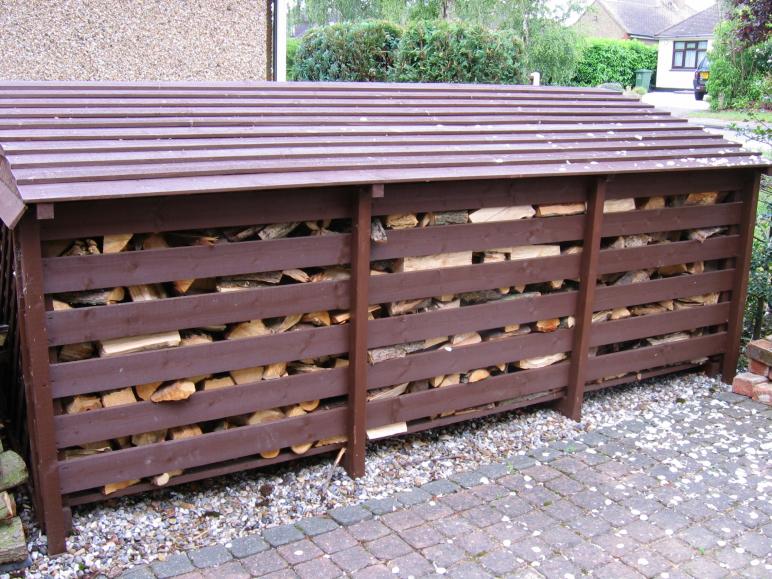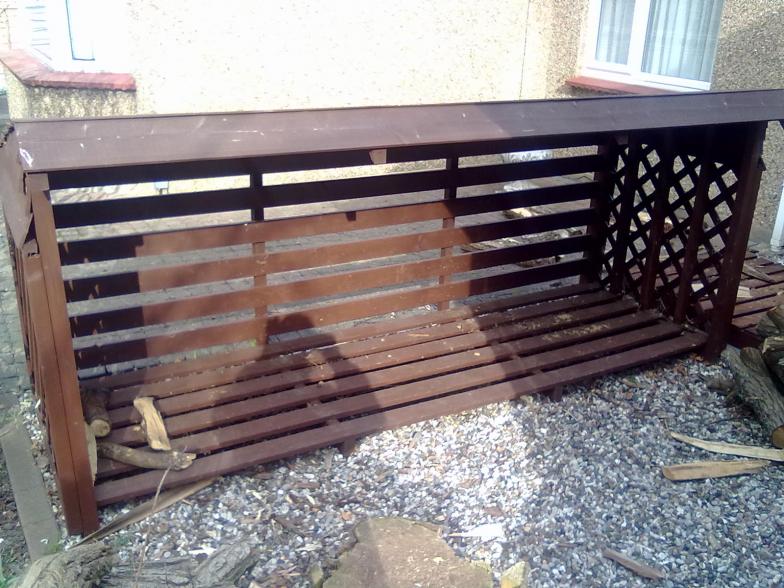 chimney sweep and stove servicing in Rayleigh Essex SS5 SS6 to get the most from you wood burner or multifuel stove
have it swept and checked annually by a qualified person.