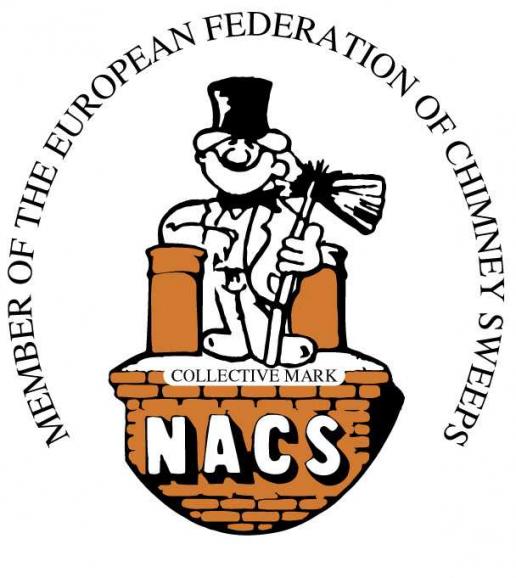 NACS recommend you use a registered chimney sweep
they work to a code of practice, are trained and qualified to the highest standards and will

provide expert advice on all chimney problems.
Taylor Chimney Sweeping is a member of NACS and HETAs approved chimney sweep

Some other useful links


Carbon Monoxide - The Silent Killer...
Invisible, odourless and tasteless - carbon monoxide (CO) is the deadly gas which lives up to its name as the silent killer. Exposure to even relatively low levels of this highly poisonous gas can cause brain damage or death.
You cannot see, smell or taste it. If left undetected, it is deadly. Symptoms of CO poisoning are similar to those of viral infections which include drowsiness, weakness, headaches, nausea and pains in the chest. If anyone in your house has any of these symptoms when using any gas or fossil fuelled appliance you should stop using the appliance consult a doctor and have the appliance checked by either a Nacs registered chimney sweep or a fully qualified heating engineer HETAS (solid fuel), CORGI (gas) or OFTEC (oil).



Chimney fires can be avoided by regular sweeping of the chimney and flueways, always employ a professional HETAs Chimney Sweep.







Straws straw logs are an environmentally friendly alternative to wood logs and other man-made fuels.
Ideal for woodburners, open fires, chimineas and fire pits.

Free samples availiable to demostrate just mention Straws when booking a chimney sweeping.
Quote Code GMS1055 for extra discounts over listed prices

over 40% discount with promotional code
The Solid Fuel Association a great site for lots of information and safety advice.

Stoves online a good source of appliances and spares, also lots of information and guides.